Once upon a time we had two active marinas on Upper Mazinaw - Bon Echo Villa and Pinecrest.
Bon Echo Villa
In addition to the marina which included docking, boat houses and gas, the property had a small grocery store, ice cream shop, restaurant and a gift shop. It was also a place for young people out on the lake with the cottage runabout to meet up.
If anyone has photos of Bon Echo Villa, we would love to include them here. Please email to communications@lakemazinaw.ca
Cottagers wearing tees bought at the Gift Shop.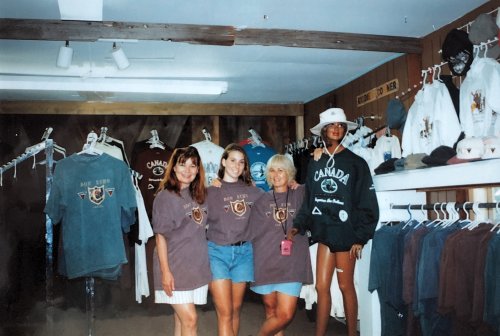 Pinecrest
Henry Hogg (past owner of the marina) sent these photos. Note: Pinecrest is still operational as a marine shop, just not on the lake.
Circa 2000 view of the boat sale area at the upper level of the property on Hwy 41.
Circa 1970 view from the lake.
Changing of the Guard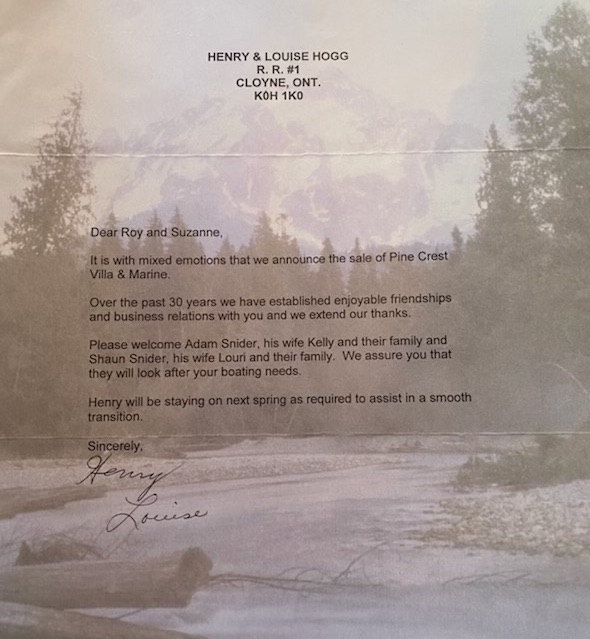 ---